Question
When you see this black and yellow sign, it means: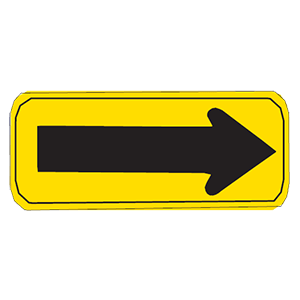 Answers
Explanation
Warning signs are usually yellow with black markings. They alert you to conditions that are immediately ahead. This sign tells drivers to slow down and prepare for an abrupt change in direction at an extreme angle.
Answer Statistics
56.22 % of our users get this question wrong.
This questions is considered quite
Hard