Question
This road sign means: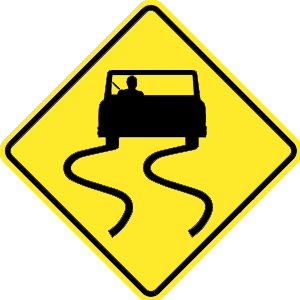 Answers
Explanation
This sign warns that pavement is slippery when wet. In wet conditions, you should reduce your speed, avoid braking or changing direction suddenly, and increase the distance between your vehicle and the one ahead.
Answer Statistics
13.57 % of our users get this question wrong.
This question's difficulty is
Medium