Question
On the freeway, you see a "Merging traffic" sign. You should: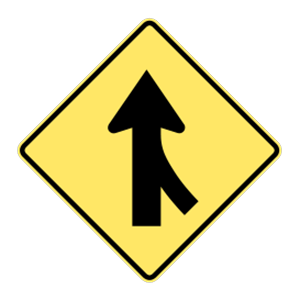 Answers
Explanation
When on a roadway with two or more lanes, you should make room for entering vehicles. If there is no one driving next to you, move over one lane.
Answer Statistics
19.13 % of our users get this question wrong.
This question's difficulty is
Medium