Question
When you see this sign, it means: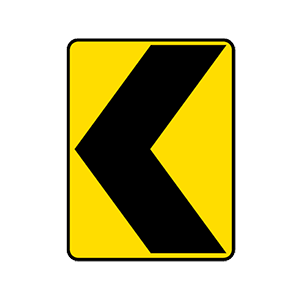 Answers
Explanation
Chevron signs like this indicate that the road curves sharply in the direction indicated by the chevron (in this case, to the left). There may be several chevron signs placed throughout a curve.
Answer Statistics
22.13 % of our users get this question wrong.
This questions is considered quite
Hard