Question
This sign indicates that: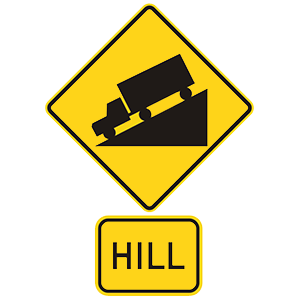 Answers
Explanation
Warning signs are usually yellow with black markings. This sign warns drivers about an upcoming steep hill. Drivers should slow down and be ready to control their speed and protect their brakes from damage.
Answer Statistics
2.93 % of our users get this question wrong.
This questions is relatively
Easy