Question
This road sign means: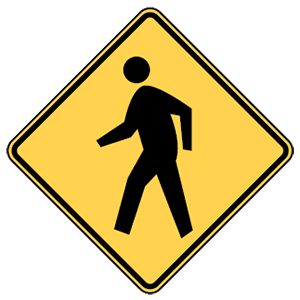 Answers
Explanation
Warning signs provide notice to road users of a situation that might not be readily apparent and are usually yellow with black markings. This sign tells drivers to be alert to crossing pedestrians.
Answer Statistics
1.73 % of our users get this question wrong.
This questions is relatively
Easy