Question
This bicyclist is signaling: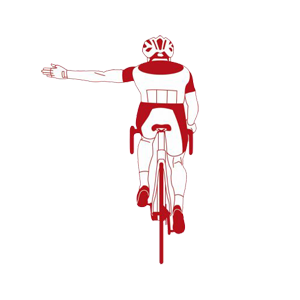 Answers
Explanation
Bicycles do not have turn signals so bicyclists use hand and arm signals to alert other drivers to their intentions. If a bicyclist puts their left arm straight out, they are signaling that they intend to turn left.
Answer Statistics
8.61 % of our users get this question wrong.
This question's difficulty is
Medium