Question
When you see this sign, you must: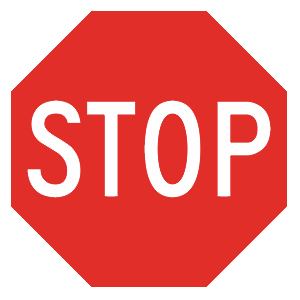 Answers
Explanation
Any eight-sided sign is a stop sign. At an intersection with a stop sign, you must stop completely and check for pedestrians and cross traffic in the intersection. Wait for the intersection to clear before proceeding.
Answer Statistics
8.05 % of our users get this question wrong.
This questions is relatively
Easy