Question
This road sign means: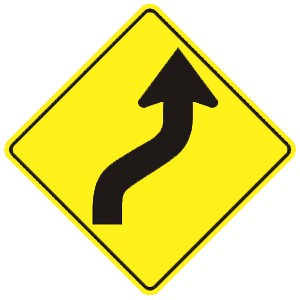 Answers
Explanation
Warning signs are usually yellow with black markings. This sign warns drivers that the upcoming road will curve right, followed by a curve to the left. Drivers should adjust their speed to safely continue on the road.
Answer Statistics
21.96 % of our users get this question wrong.
This questions is considered quite
Hard