Question
This road sign means: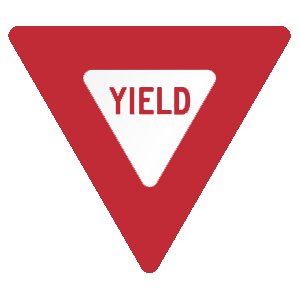 Answers
Explanation
This type of triangular sign means drivers must yield. You must slow down as you come to an intersection marked with this sign and be prepared to stop. Let any other vehicles, bicyclists, or pedestrians pass safely before you proceed.
Answer Statistics
20.55 % of our users get this question wrong.
This questions is considered quite
Hard