Question
This road sign means: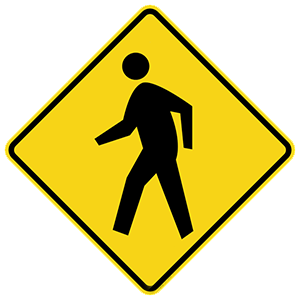 Answers
Explanation
Warning signs are usually yellow with black markings. This sign indicates the presence of a crosswalk, regardless of if it is marked on the pavement or not. Upon seeing this sign, you should be alert and allow any pedestrians to cross the road safely.
Answer Statistics
4.7 % of our users get this question wrong.
This questions is relatively
Easy