Question
If you see this sign above your lane, you: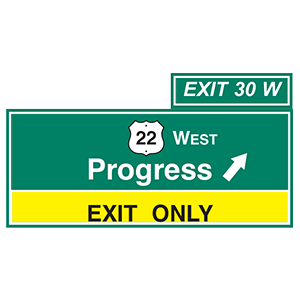 Answers
Explanation
If a yellow panel with the message "Exit only" is on a highway sign, the lane below the sign will not continue through the interchange. Instead, the lane will go off of the roadway to form a ramp. If you are in a lane directly under an "Exit only" sign, you may change lanes to move through the interchange or you must exit the highway.
Answer Statistics
24.32 % of our users get this question wrong.
This questions is considered quite
Hard