Question
If you approach a flashing red traffic light, you: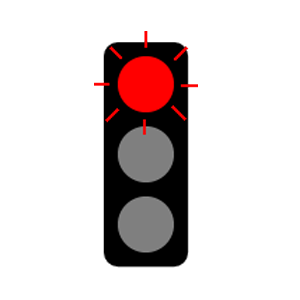 Answers
Explanation
Treat a flashing red light the same as a stop sign. Come to a complete stop at the stop line or, if there is no stop line, prior to the crosswalk and before entering the intersection. Yield to all other traffic and pedestrians.
Answer Statistics
21.8 % of our users get this question wrong.
This questions is considered quite
Hard