Question
What does this road sign mean?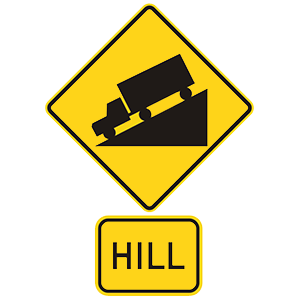 Answers
Explanation
Warning signs are usually yellow with black markings. This sign indicates that you are approaching a steep hill. Slow down and be ready to shift to a lower gear to control your speed and protect your brakes from damage.
Answer Statistics
4.59 % of our users get this question wrong.
This questions is relatively
Easy