Question
This sign shows one type of: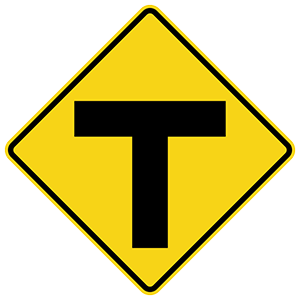 Answers
Explanation
Warning signs are usually yellow with black markings. This sign warns that your current road ends at an intersection straight ahead. Slow down and prepare to yield or stop before turning right or left.
Answer Statistics
5.02 % of our users get this question wrong.
This questions is relatively
Easy