Question
This sign tells a driver that: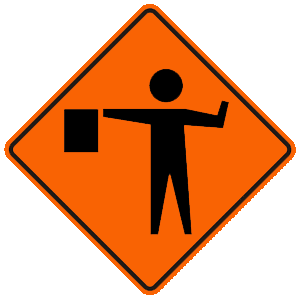 Answers
Explanation
This sign warns that there is a flag person ahead. Always follow directions given by a flagger. Flaggers normally wear orange or yellow vests, yellow-green shirts, or bright jackets. They use paddles and red flags to direct traffic through the work zone and to let workers or construction vehicles cross the road.
Answer Statistics
2.26 % of our users get this question wrong.
This questions is relatively
Easy