Question
This road sign means: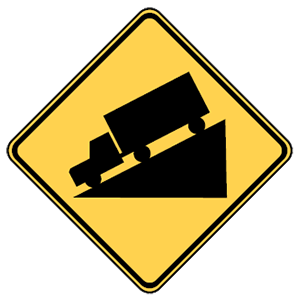 Answers
Explanation
Warning signs provide notice to road users of a situation that might not be readily apparent and are usually yellow with black markings. This sign warns drivers of an upcoming steep hill. Drivers should adjust their speed accordingly to avoid collisions and brake damage.
Answer Statistics
1.6 % of our users get this question wrong.
This questions is relatively
Easy