Question
This road sign means: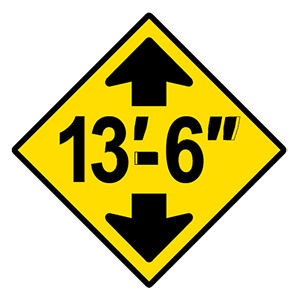 Answers
Explanation
This sign indicates that the overpass ahead has a low clearance. You should not proceed if your vehicle is taller than the height shown on the sign (in this case, 13 feet 6 inches).
Answer Statistics
11.79 % of our users get this question wrong.
This question's difficulty is
Medium