Question
The posted speed limit shows: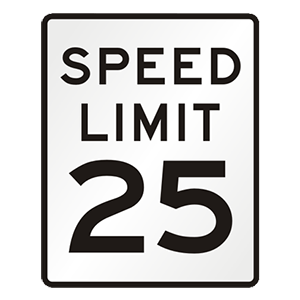 Answers
Explanation
A speed limit sign shows the maximum legal driving speed for the stretch of highway where it is posted. Driving safely may require you to travel more slowly than the posted limit. When conditions are less than ideal, drivers should slow down.
Answer Statistics
42.49 % of our users get this question wrong.
This questions is considered quite
Hard